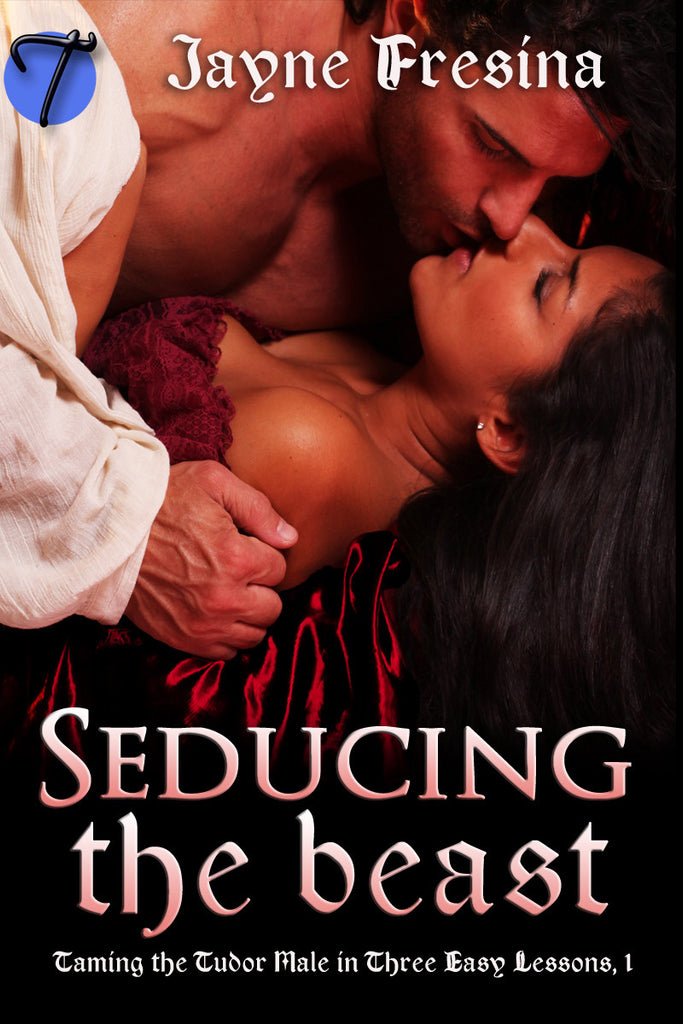 Seducing the Beast (Taming the Tudor Male in Three Easy Lessons , 1) by Jayne Fresina
English Edition
Maddy Carver is on a mission to save her cousin from exile. She will stop at nothing to clear his name, even if it means seducing the notorious Earl of Swafford. So what if he's known as "The Beast"? Maddy isn't frightened off easily. Tired of being lectured about the rules, she's ready to bend every one of them until they break.

Returned home after too long abroad, The Beast has problems of his own. His younger brother has fallen into the clutches of a most unsuitable woman. When a misunderstanding leads him to mistake Maddy for his brother's cunning mistress, he takes her captive, letting her believe that he is The Beast's manservant. Now she can longer be a threat to his misguided brother's future, or so he thinks. And surely, The Beast's infamous iron will can resist the charms of one particularly disobedient, witty, intriguingly stubborn young woman

But a deadly assassin is stalking the Swafford estate. The Beast's fear of love might just be his downfall. Can he learn to trust Maddy, the woman who has knocked him off his feet? Or will she be too late to save his life, and his heart.
Also... find this in PRINT on Amazon
---
---
More from this collection