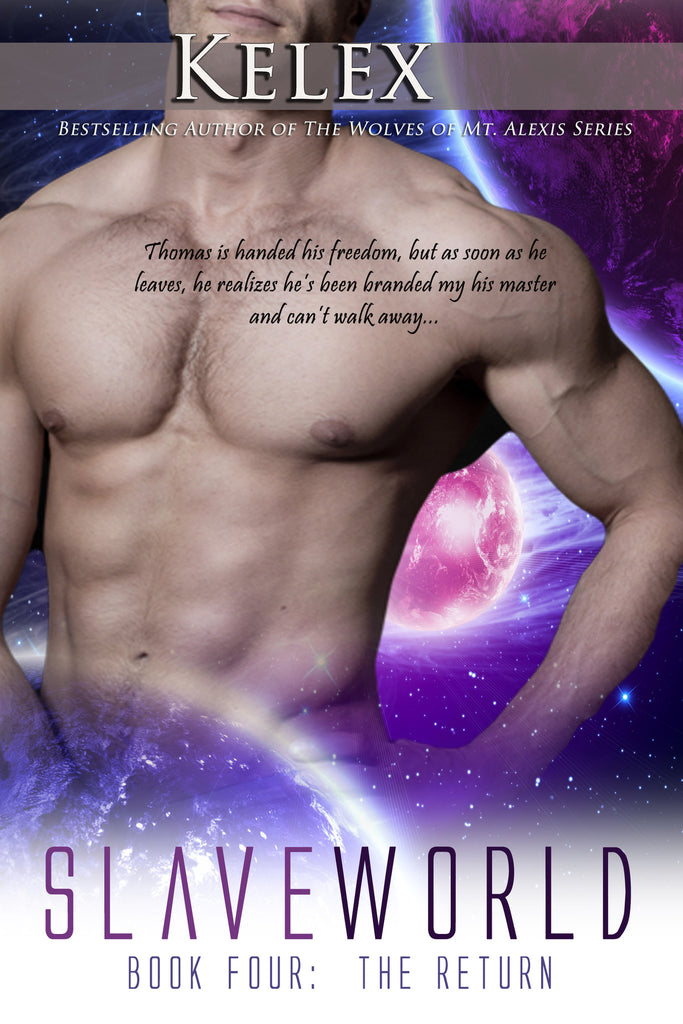 Slave World Book 4 by Kelex
English Edition
Thomas is given his freedom just as he finally realizes he doesn't want to go anywhere – unless his master is at his side. He hopes Valyr is mistaken and will tell him it's all just a bad joke, but he flies away, leaving a piece of himself on Valkin.

Valyr hopes Thomas will admit he wants to stay and not leave, but Valyr can't continue to hold Thomas against his will, not when Valyr begins to feel deeply for the man.

After he watches Thomas take off, Valyr decides to race after his sub and catches up with him on the shape-shifter inhabited Planet X. There, he lures Thomas to a brothel unlike any other.

In the whorehouse, Valyr claims to be a shifter prostitute, trying to tempt the truth from Thomas, the one answer he must know. Will Thomas return to Valkin?
---
---
More from this collection