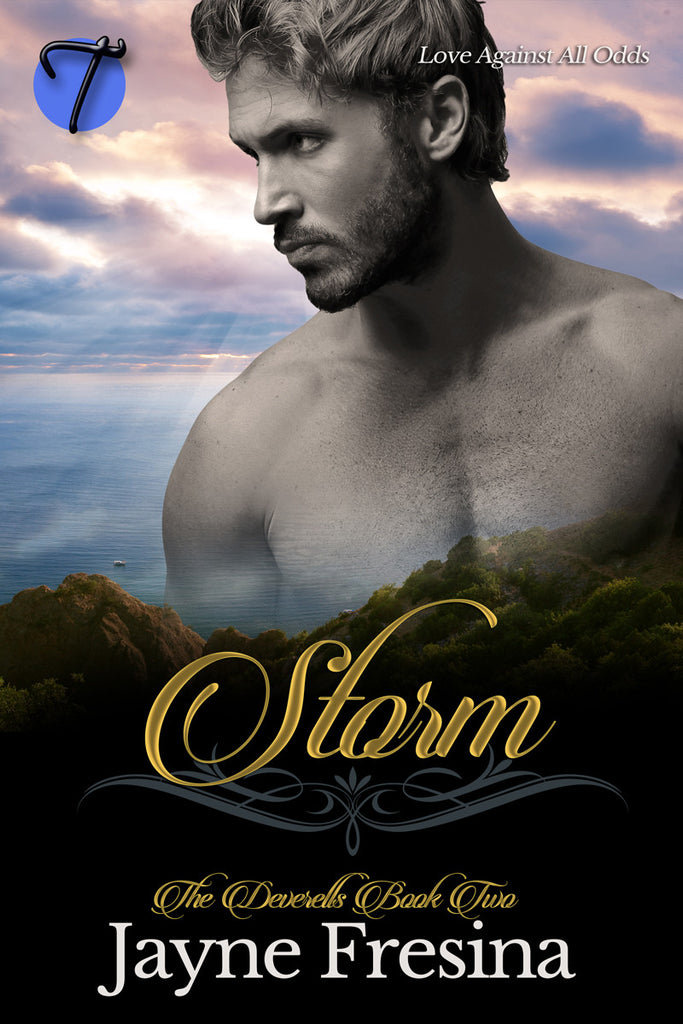 Storm (The Deverells, 2) by Jayne Fresina
English Edition
He's nice.

He's the eldest son of Victorian England's most notorious rogue, but Storm Deverell just wants to keep life simple. Unlike the other members of his wild tribe, he steers clear of scandal and leads an honest, hard-working existence on a Cornish farm.

Of course, it hasn't always been that way. In the days of youthful rebellion, that hot Deverell temper earned Storm a bad reputation. But now he keeps his anger tamed so well nobody would ever know it's still there.

All things considered, Storm has everything he wants, whenever he wants it, in his uncomplicated world. And even if life is a little quiet sometimes, at least it's predictable.

Until a strange woman arrives to shatter his unchallenged bachelor tranquility.

Stubborn, proudly independent and apparently immune to his infamous charm, Katherine Kelly is a disruption, a sharp-tongued, haughty madam, and the last thing he needs moving in as his neighbor.

One touch of her smooth hands tells him she knows nothing about managing a farm. One glance at her rose-embroidered stockings warns him she'll cause a commotion.

Good thing he's not looking for trouble these days.

She's naughty.

Escaping a seedy, gas-lit world of deception and villainy with a spinet full of stolen banknotes and snuff boxes, Kate is seeking a new beginning and a better future for her son. She's come a long way to find sanctuary and fresh air, so that frustratingly calm, self-satisfied, straight-talking farmer in the next valley will not spoil it for her.

Clearly he's ruled the roost around here far too long, a local legend in his own mind. So what if Deverell believes a woman can't survive without a man? Surviving is something this single mother knows how to do.

One touch of his rough hands tells her he's dangerous. One glance into his blue eyes warns her he'll be a distraction.

Good thing she's not looking for trouble these days.

But these two headstrong, accidental neighbors will soon learn that trouble can find them without being sought. Because what's "nice" can also be naughty, and what's naughty.... is usually a Deverell.
Also... find it in
PRINT
on Amazon
---
---
More from this collection