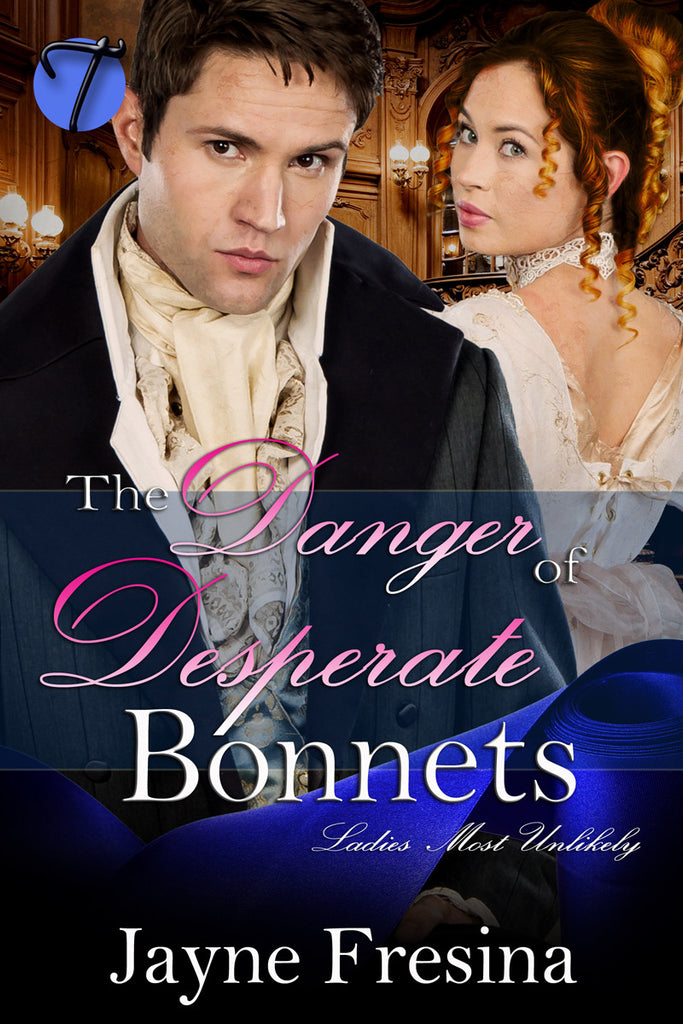 The Danger of Desperate Bonnets (Ladies Most Unlikely, 2) by Jayne Fresina
English Edition
Melinda Goodheart is a young woman with a vivid imagination and a very determined plan for her future. With no expectation of finding a husband—she's been described as an "ungainly, robust girl with big feet and the grace of a plow-horse"—Melinda has opened a small hat shop called Desperate Bonnets. 
Hoping to stay out of trouble and spread simple happiness with the help of her uniquely designed hats and bonnets, she is quite content without a man anywhere in her sight.
But Melinda has the demands of her father—impoverished baronet, Sir Ludlow Goodheart—to deal with before she can get on with her life. And he has his own plan for her future. As if that's not enough obstacle, there is also her lazy, scapegrace brother; a bumbling, over-eager suitor; a fantasy highwayman who keeps wandering into her thoughts; and, finally, that "dullest man on earth", Heath Caulfield, a Bow Street Runner who always seems to be rescuing her.
Whether she needs it or not.
If only all these men would stop meddling, and insisting they know better, this "Lady Most Unlikely" might finally be able to get on with her own adventures.
Also... find this in PRINT on Amazon
---
---
More from this collection