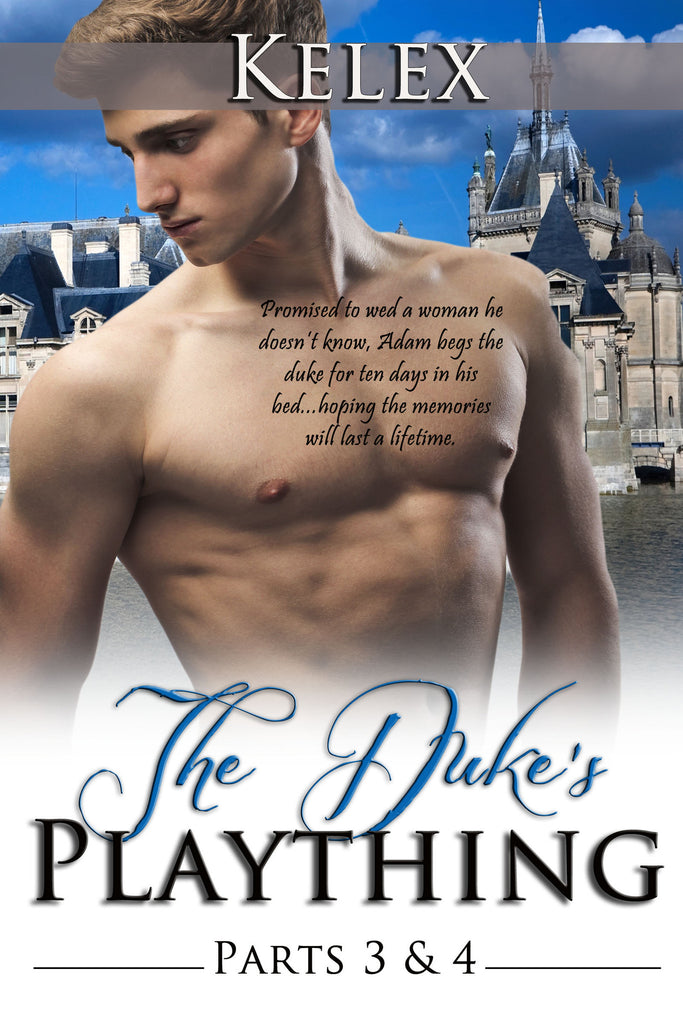 The Duke's Plaything (Books III & IV) by Kelex
English Edition
Lord Adam Bannister is betrothed and will be wed in a month to a woman he barely knows and doesn't want. Although pretty enough, she isn't a he. Adam knows he's a homosexual, but society doesn't accept a man like him.

He escapes pre-wedding planning to check on the renovations at his newly gifted manor, one given to him by his father. Once there, he travels to meet his infamous neighbor, the Duke of Collingsworth.

Lord Stephan Barnett, the Duke of Collingsworth, has earned a reputation for holding grand orgies in his home and performing sexual acts which would curl the hair of the English ton. But he's thrown when his new neighbor comes calling … and offers ten days of complete sexual submission, so the young lord can create memories to cling to in the years ahead as he does his husbandly duty.

In part three, Adam is subjected to a rough ride through the countryside in woman's garb before returning to service all the men in the stables as the duke watches.

In part four, the duke invites many female guests who would love to pretend they're male and give Adam the rough loving he soon realizes he quite enjoys.
---
---
More from this collection