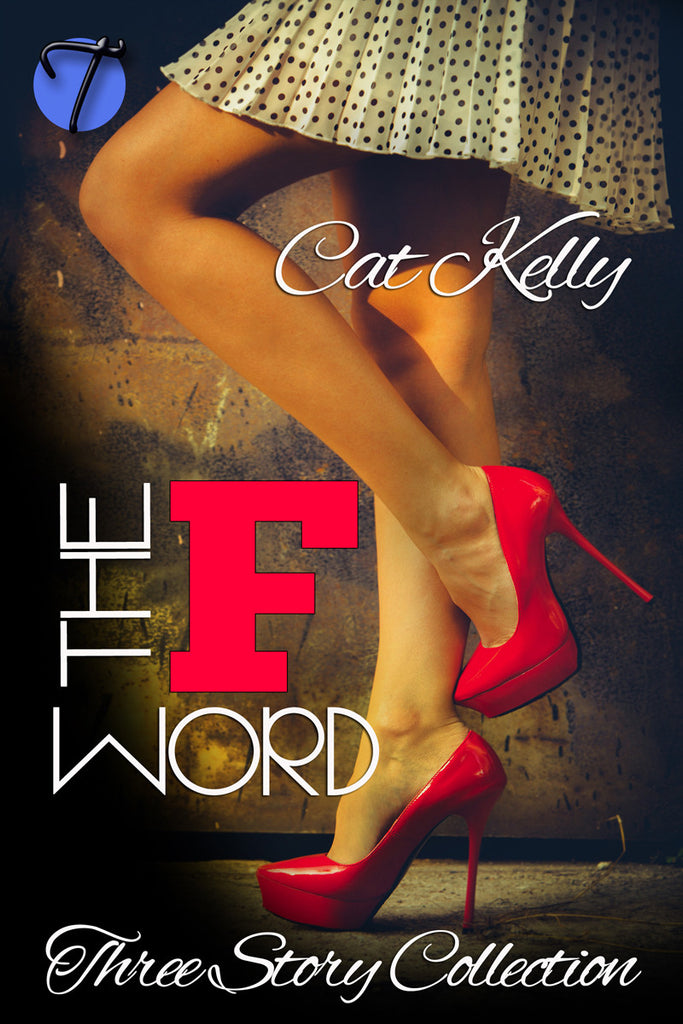 The F Word by Cat Kelly
English Edition
Three couples in New York City are about to discover that love can strike where and when you least expect it. Like most people on the city streets, they've been walking with their head down and their eyes on the ground, but three chance encounters will change all that.

In The Truth About Numbnuts and Chubbs - Ben and Bryony, both raised in a tough Brooklyn neighborhood, are scrappers who have survived their share of struggles. But Ben turned his bad-boy reputation into a billion-dollar business empire and now he lives in a Central Park penthouse, travels in his private jet and gets everything the way he wants it.

That is, until he runs into Bryony again. The girl he once called "Chubbs" is all grown up, smart as a whip and has curves that silicone can't recreate. She also has no patience for "Numbnuts" Petruska. Sure, she might have had a crush on him...once. But if he plans to trap her in his web of sex games, turning her into another submissive conquest, he's in for a surprise.

In Falling for Sir - Marianne's just started a promising new job in the city, but there's nothing new or promising about the men she's meeting. One thing remains the same—her Neglected Clitoris Predicament. Desperation and the chance discovery of a business card under her desk, leads Marianne to an exclusive club where she'll find out exactly what it takes to make her tick. And who.

Unfortunately, there's a hitch. The enigmatic "Sir" who wins Marianne for the night in a sex auction, is unknowingly about to make an appearance in her real life. As her new boss.

In Whatever it Takes - Scandal-wracked playboy, Charlie Marchetti, arrives in New York two days before his brother's wedding, determined to prove he's a reformed man. Unfortunately fate is not on his side. First, the airline lost his luggage. Second, all five of his ex-wives are coming to the wedding, probably just to remind Charlie he's an ass who takes nothing seriously and will die alone and unloved. Oh, and third, he has no date for the wedding.

Then he meets Persey Chancellor at lost luggage. Within minutes she's summed him up as a "pervert". Damn it, but he's intrigued. With gum in her hair and tattoos up her arm, this uninhibited, potty-mouthed stranger could be his shocking trump card—an ultimate prank on the ex-wives. Can the man dubbed "Charming Charlie" by the paparazzi, convince Persey to spend two days posing as his unlikely girlfriend? Hey, he'll do whatever it takes. But the last laugh might just be on him.
Three hot stories in one exceptional book!
---
---
More from this collection