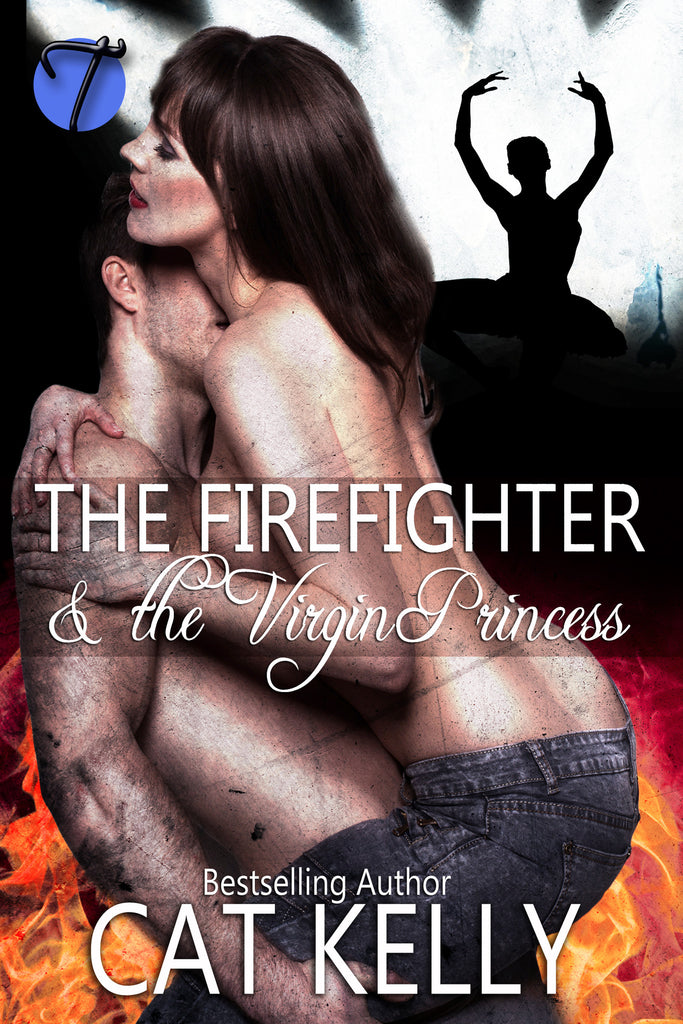 The Firefighter and the Virgin Princess by Cat Kelly
English Edition
Lieutenant Joe Rossini knows everything about his city. He's not a hero. He's just a regular guy who happens to like helping people. And when he meets the beautiful, mysterious Lily Keene— with her long, long legs— the one thing he knows for sure about her is that she needs him. If he can only persuade her to let him into her life and into her secrets, maybe he can help her. And maybe she's just the woman he's been looking for.

Lily has only known one way of life — as a dancer. It's all she's ever wanted and all she's ever been able to do. But at twenty two she's fallen into a rut and gotten stuck there. Dancing just isn't fulfilling her needs the way it once did. Can a white hot, reckless affair with one sexy, down-to-earth firefighter get her parts oiled again? Or will it get her tangled up in that messy, dangerous, unpredictable real life that she's avoided for so long?

Regular Joe is all about honesty and "whatcha see is whatcha get", but Lily hides from reality in a world of painted scenery, where cutthroat envy is masked by a smile and nothing is ever what it seems on the surface. At first glance they're just two strangers on the city street, but Lily and Joe are about to collide on one chilly winter's day, after which nothing will ever be the same for them again.

New York City in winter has never been hotter.
---
---
More from this collection