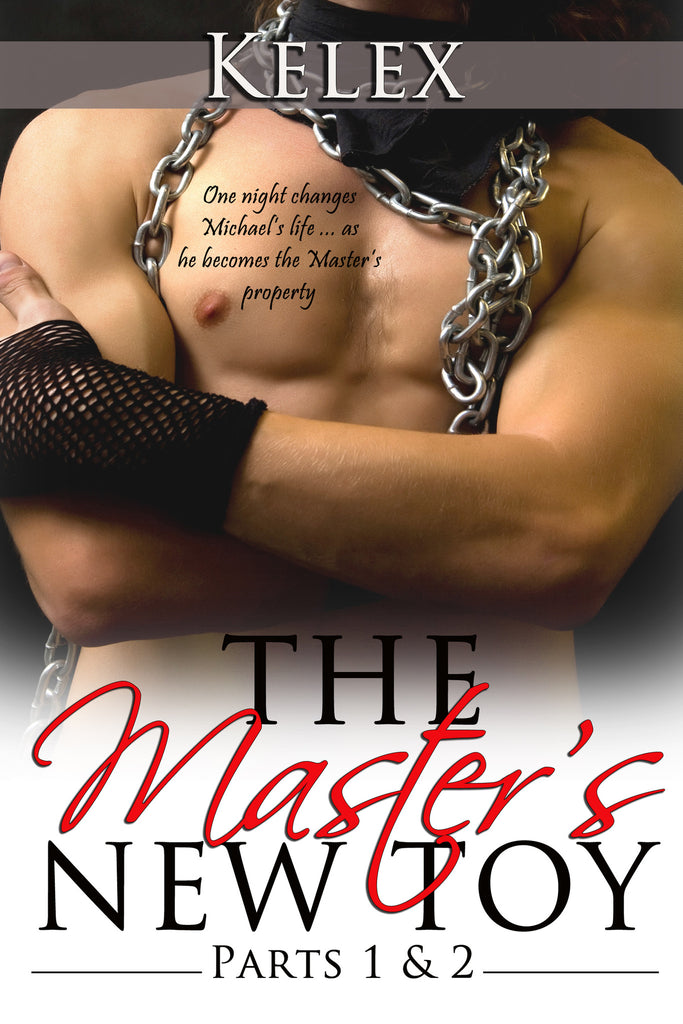 The Master's New Toy (Book I & II) by Kelex
English Edition
Michael Monroe yearns for darker passions his everyday life can't give him. A trip to a BDSM club loses him a girlfriend, but earns him a master. He meekly accepts the humiliation of collaring and possession, realizing it's what he's truly wanted all his life.

In part one, Michael has his first introduction to the master and his slaves. He's invited to join them for a night and he accepts, knowing it will be a tempting taste of what he's desired. He learns he must give in, allowing himself to be used, to find true fulfillment in the satisfaction of the master.

In part two, Michael is given the choice to be claimed. If he chooses to stay, he'll be fully claimed and pierced as a sign of his submission. He's not sure he can fully give in to the master, even though the man has taken him to the heights of pleasure.

Michael's crawl into the world of BDSM is quick, filled with forced seduction, public humiliation, sex with both genders, painful pleasure, and lessons in the ways to truly serve a master.

Warning: Contains M/F, M/M, M/M/M, BDSM, Bondage, Piercing, Anal Play, Anal Sex, Forced Seduction, and Dom/Sub Relationships
---
---
More from this collection