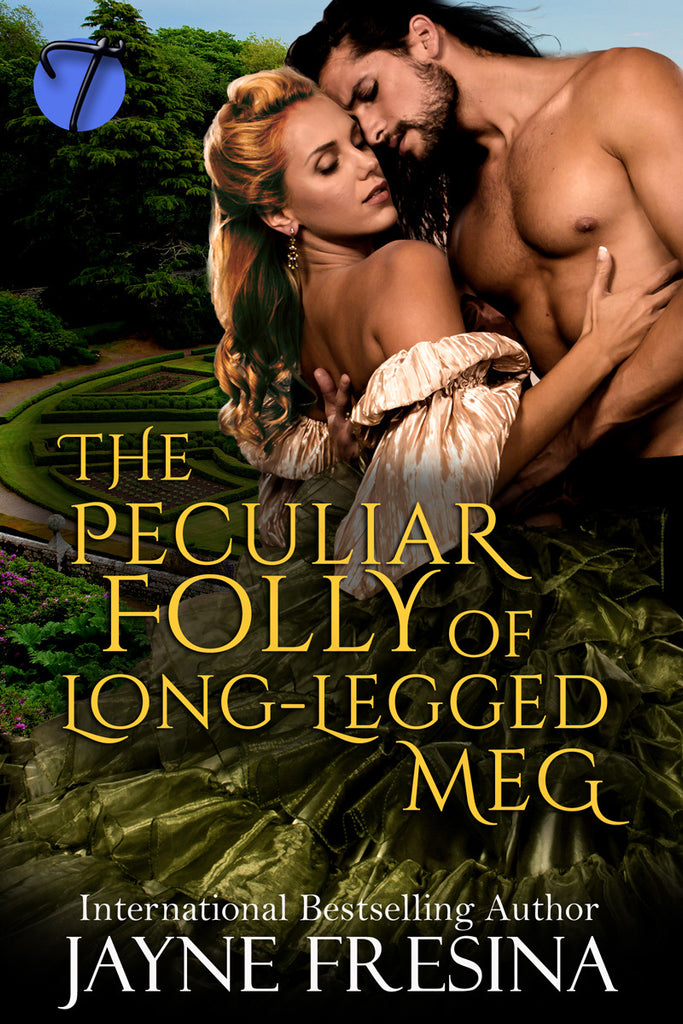 The Peculiar Folly of Long Legged Meg by Jayne Fresina
English Edition
Persephone "Persey" Foyle, the Dowager Marchioness of Holbrooke, leads a happy, busy existence, tending her garden, overseeing her charitable missions, feuding with her stepson's wife, and vetting potential suitors for her stepdaughter. As far as this lively widow is concerned, her life lacks nothing.
But when a young, famously-talented designer is hired to "improve" the grounds of Holbrooke estate—a task she has managed for eight years—Persey's comfortable world is threatened. It doesn't help that he's hired by her nemesis, the new marchioness, or that his talents are all the mode among England's Georgian aristocracy. He has no chance of impressing Persey. No chance at all.
Josias Radcliffe has worked hard for his success, and although he's been warned about the dowager, no "meddlesome old crone" will stand in the way of his latest triumph. Until he runs into a pretty maid on his first day and talks her into showing him through the Holbrooke maze. Soon his course is altered, his plans changed forever.
Because the dowager has secrets and Joss is the one person who could expose her as a fraud. He knew her when she was Long-Legged Meg—a scullery maid who spun tall tales, and, so it is rumored, used her knowledge of herbs and plants to dispatch her enemies. Folk say she used those long legs to carry her away from the gallows.
Have they carried her far enough?
Also... find it in PRINT on Amazon.
---
---
More from this collection