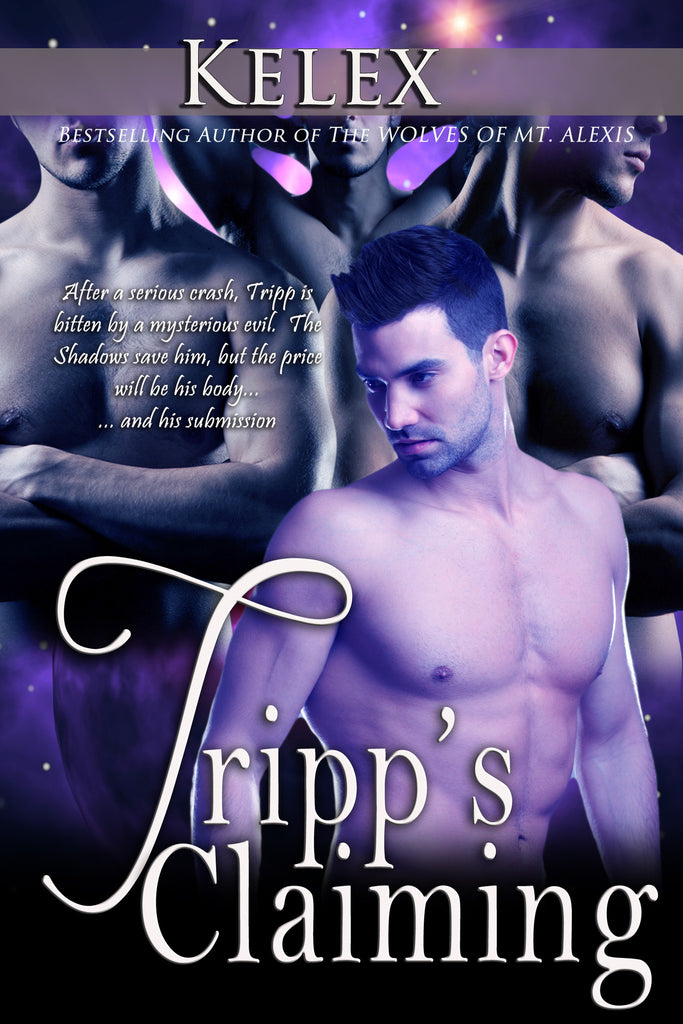 Tripp's Claiming (Quads of Alpha S, 2) by Kelex
English Edition
Tripp is the quintessential Federated Navy screw-up. He reveled in sharing his body as often as possible, only to keep himself numb to the expectations everyone had of him thanks to his famous father. Years of sexual excesses have made him jaded and love doesn't even enter the equation, at least not for him.

When he and his fellow crew members crash land on an alien world, he's abducted and nearly killed by a harsh enemy. Another race on the planet holds the key to his survival, but only if he succumbs. Sex is easy. Tripp submits without second thought.

Offering only his body isn't enough for his Shadow masters. They want his mind, body, and soul — and eventually his love.
Tripp isn't willing to give them everything without a fight.

His masters are prepared to wage war to get what they want.
Also... find this in PRINT on Amazon
---
---
More from this collection