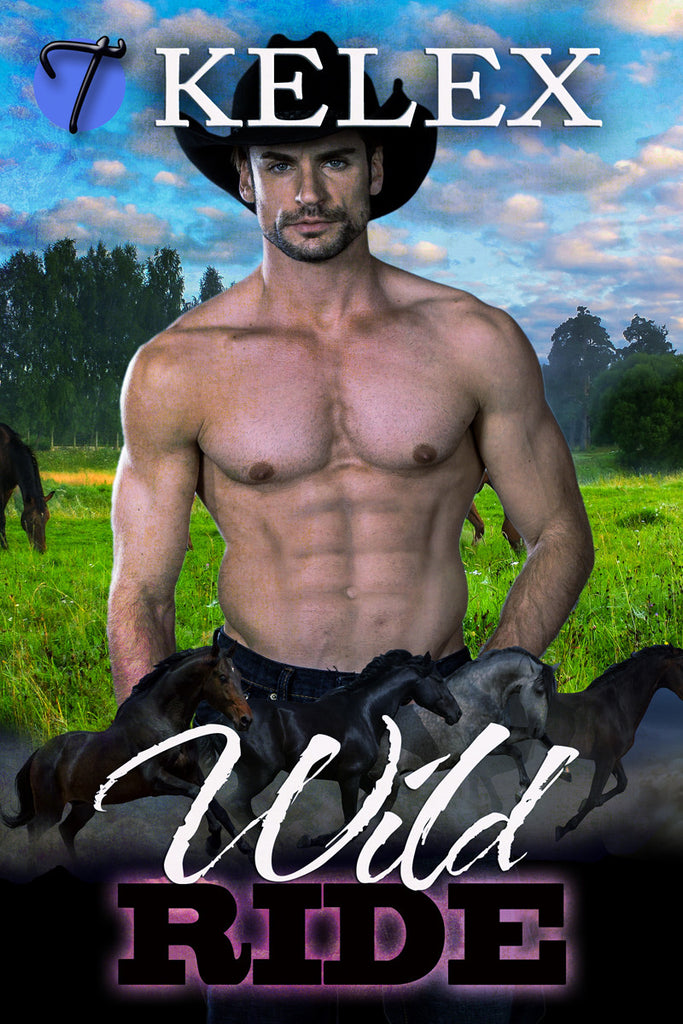 Wild Ride (Tales from Triple M Ranch, 3) by Kelex
English Edition
Cooper Hardwick is stuck between a rock and a hard place. On one side is his greedy, sanity-challenged Uncle Pete, who holds a dark secret over Cooper's head. On the other is Sheriff Nate Tanner, the deliciously handsome lawman who wants to bring his uncle and the goings on at the Circle J Ranch down.

Cooper can't help but to seduce the sheriff, but he unknowingly aids his uncle in blackmailing the man. Nate can't forgive what Cooper has done and tosses him out into the night without ever telling Cooper what he'd done to deserve it.

When Pete starts killing off Mack Maitland's cattle, Cooper knows the man has crossed a line there might not be any coming back from. To save the Triple M, and all the men who call it home, Cooper has to work alongside the man who shattered him a year before. Can he and Nate see through all the lies, all the misunderstanding, and find their way back to one another before Pete explodes into more violence?
---
---
More from this collection