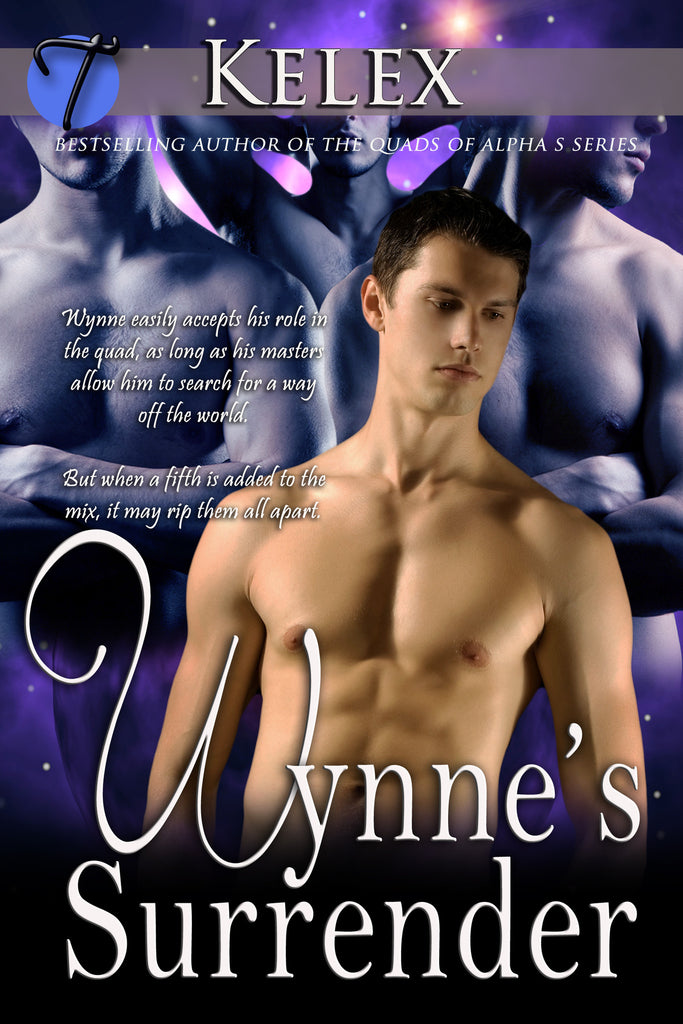 Wynne's Surrender (Quads of Alpha S, 3) by Kelex
English Edition
Wynne Cotton is sent to the outer reaches of space, running from his past. Soon he learns it's still not far enough. On a rescue mission to Alpha S, he concocts a plan to lose himself on the planet's surface, not knowing the ship will crash and all his crewmen will suffer the same fate.

Once there, Wynne is claimed by a trio of Shadows, inhabitants of the planet's circumference. The males are intent on keeping the sexy science officer to themselves, no matter how much Wynne tries to push them away.

When a fifth member to their quad emerges, Wynne knows it could help bring them together or rip them apart. The bad part is, Wynne still isn't sure which outcome he'd prefer.
Also... find this in PRINT on Amazon
---
---
More from this collection