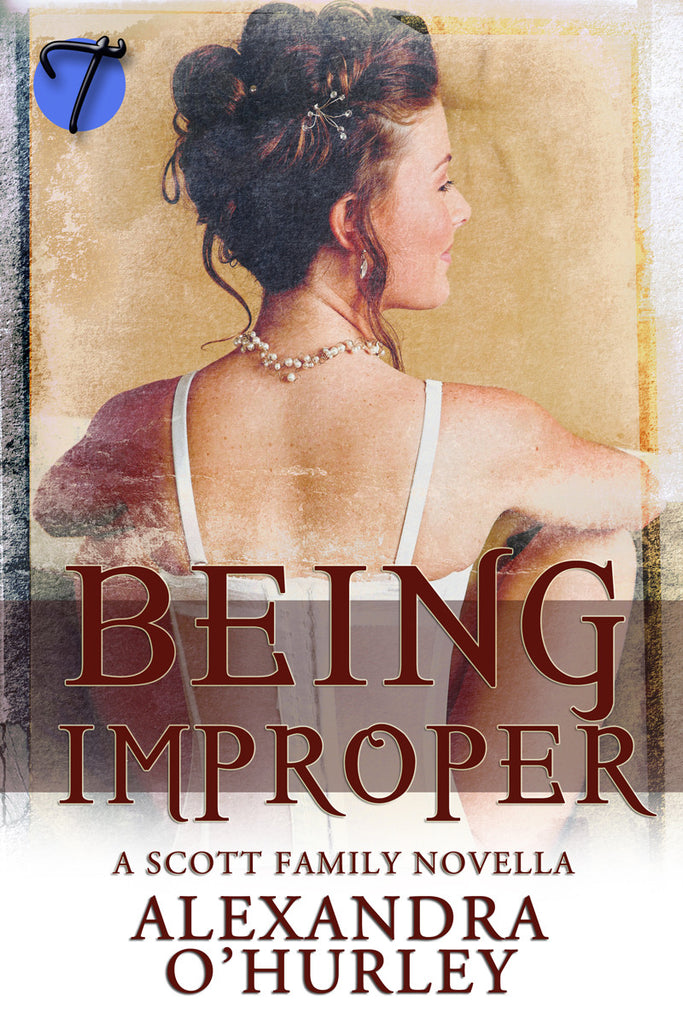 Being Improper by Alexandra O'Hurley
English Edition
Born into the world as mere chattel, Carrie Scott rebels against the oppression women are dealt in 1897 Philadelphia the only way she knows how—by hiding under layers of black mourning clothes worn for a fiancé she respected, but did not love. Freedom from marriage's auction block allowed her the quiet she needed, but the lonely life eventually made her body yearn for more.

Dr. Matthew Gibson was floored to see his best friend's little sister standing in his office, now the full-fledged beauty he'd always expected her to become. But the fact she was asking to be treated for "female hysteria" made his fingers itch to touch her and claim her as his own.

Neither knew that the one afternoon in his office would change their lives forever.
---
---
More from this collection