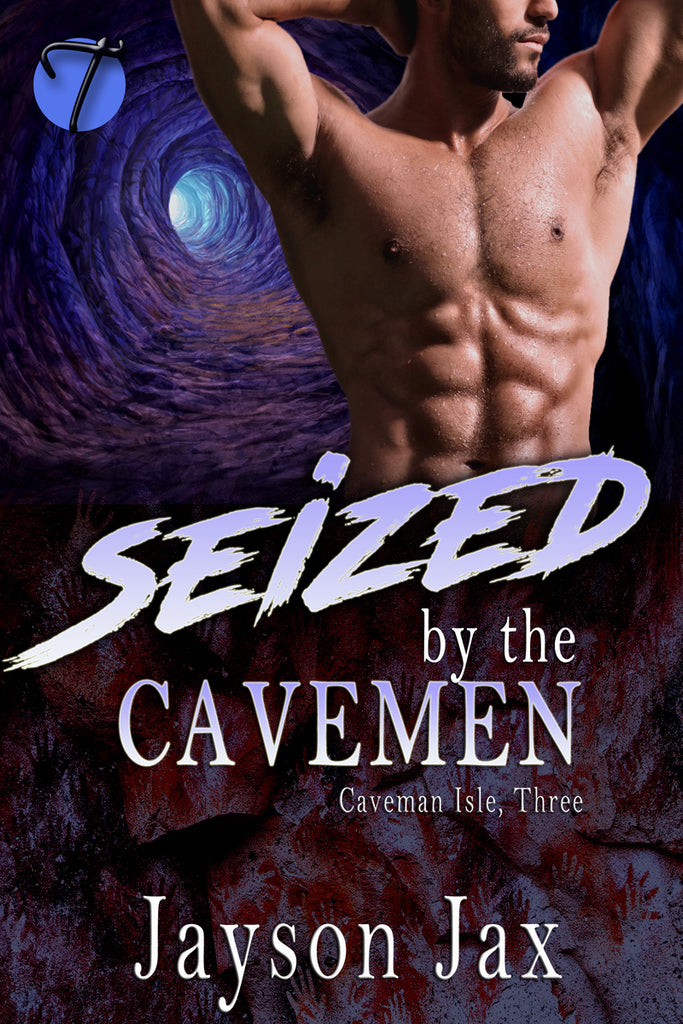 Seized by the Cavemen (Caveman Isle, 3) by Jayson Jax
Months ago, Drew Colesworth had only meant to play pilot and bring his best friend, Jaime, to an isolated island owned by Jaime's father, Sir Ian Gallagher. It had sounded like fun, but quickly turned into a nightmare. Jaime's father was dead, his terrible experiments exposed, and the island run by the subjects of those experiments. Sir Ian had been a modern day Moreau, funding the cloning of caveman DNA.
They'd made many creatures, including handsome, muscled cavemen who looked more like modern humans than the others. The nightmare had soon turned into an erotic dream. Drew had succumbed to two cavemen and spent nights in the bed of Ash'tar and Mel'em, his body used and abused—to his delight.
Drew and Jaime had been allowed to return home—Jaime to deal with the death of his rich, powerful father and Drew simply as Jaime's way home. Never planning to return, he tries to put the island and the cavemen out of his mind, but soon finds he can't. He longs for the feel of Ash'tar and Mel'em beside him once more, but knows it's impossible.
They are worlds apart…
epochs
apart.
When Jaime must return to the island, he begs Drew to fly them back. Drew hesitates—only because he knows he might never leave the island again if he returns.
---
---
More from this collection