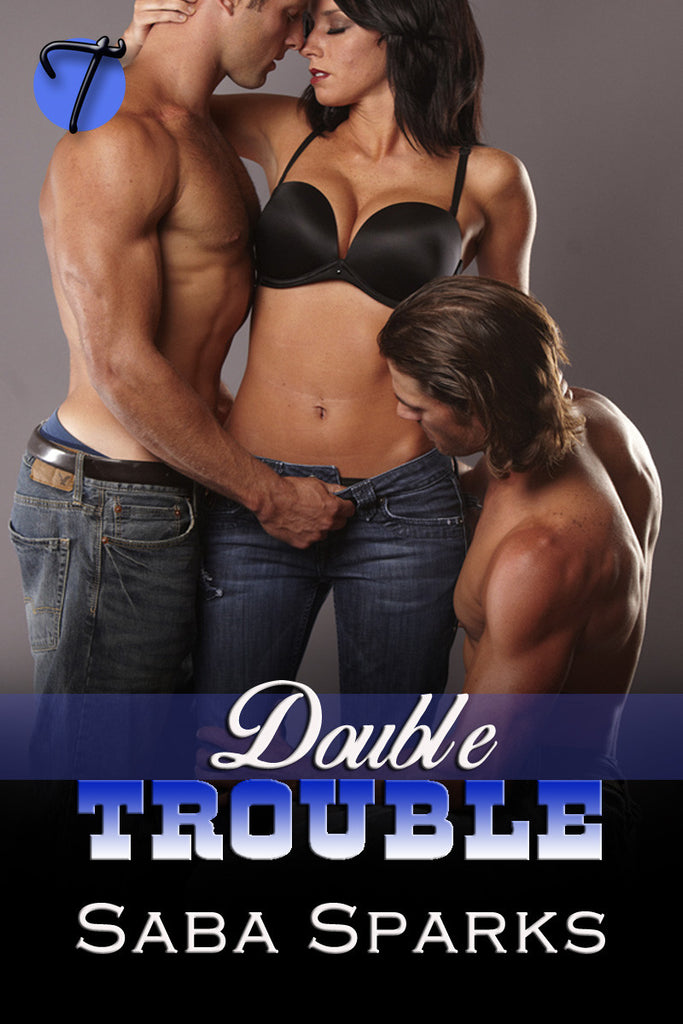 Double Trouble by Saba Sparks
English Edition
Ten years ago Susie, Ricky and Hunter were locked in a triangle that none understood, and only some of them knew about. Now, so many years later, the truth is about to come out, and the consequences will change them all…

As a kid Susie Martin was half in love with Hunter Rae. But back then Hunter wasn't a mega-popular country and western star, and she wasn't a woman filled with regret. When Susie receives a ticket to meet Hunter backstage at his latest show, she knows she has to go…even if that ticket has been sent by Ricky, Hunter's manager…and her ex-boyfriend.

Ricky has unfinished business with Susie, and he has waited a long time for the opportunity to see it through. But he doesn't realize that Hunter feels exactly the same way. Just like when they were young, both men are aching for Susie, and both want to claim her for their own.

Susie is going to have to make a choice…the same choice that she should have made all those years ago. To accept either Hunter or Ricky or to find a way for them all to get what they want. Before the night is through both men will know the truth, and Susie will understand the true meaning of double trouble.
---
---
More from this collection