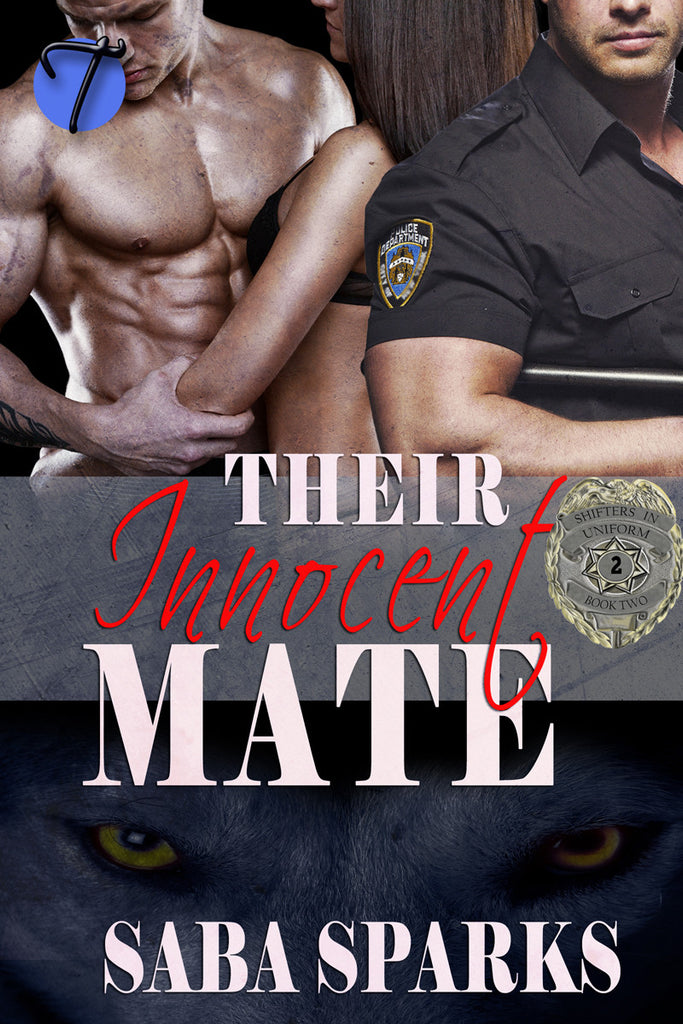 Their Innocent Mate (Shifters in Uniform, 2) by Saba Sparks
English Edition
Merry Matthews never wanted to be part of the White Peak pack. She thought that if she ran far enough, resisted hard enough, she could be a normal person and live a normal life. But on her twenty-fifth birthday, and with the full moon approaching, Merry begins to change. She has no choice but to return to White Peak and take her place within her pack.

But what Merry finds when she returns home is far from what she expected. The alpha is dead, one of their own stands accused of his murder, and a war is brewing between rival packs. Worse, when Merry sees her childhood friends again, deputies Robbie King and Billy Roe, she realizes that not only have they already transformed, but that they are her given mates. Both men want to claim her as their own, and both will stop at nothing to do so. Merry has nowhere left to run and no choice but to submit.

But there are powers beyond even the control of her mates, because something is coming, something dark and dangerous, and Merry is going to be caught up in it. Will her mates be able to save her from the oncoming storm, or will Merry's transformation be over before it has even begun?
---
---
More from this collection