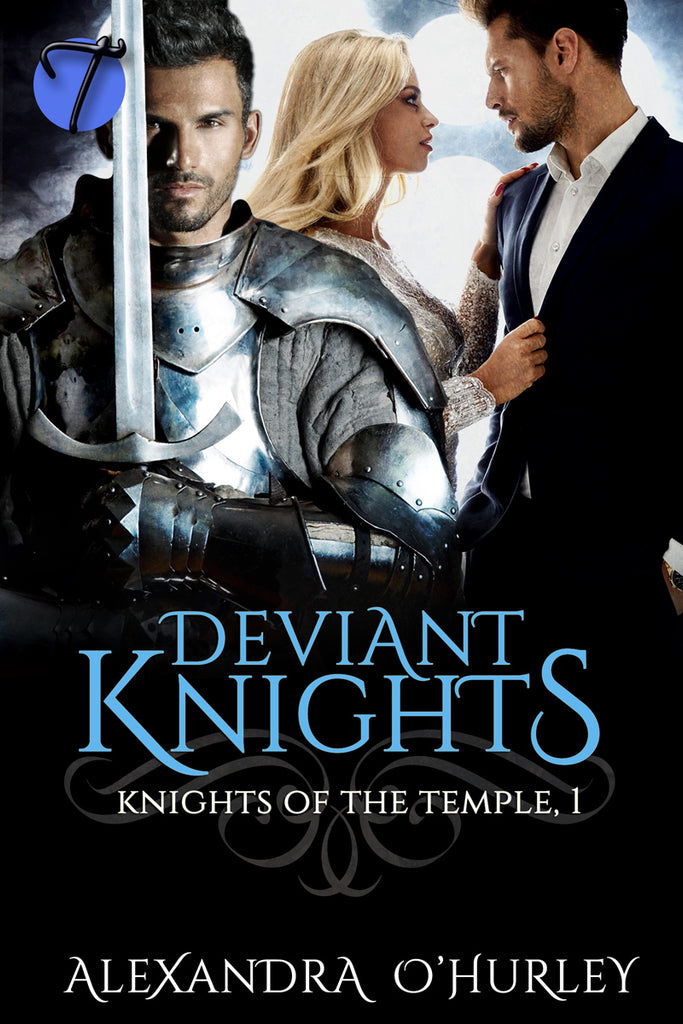 Deviant Knights (Knights of the Temple,1) by Alexandra O'Hurley
English Edition
Sensual dreams haunt Kadence every night. A man… a gorgeous man… spends his nights with her, but never consummates the act. Needing an outlet for her frustration, Kadence paints images of that man, needing to excise the demons of her mind. When she uploads them to the site Deviant Art, she's contacted by the mysterious Michel, a man of wealth and means. He buys her work at substantial prices and eventually demands to meet her.
When she finally comes face to face with the handsome Frenchman, Michel is not alone. His friend Gabriel is every woman's fantasy, and most definitely hers. She can't resist their dual charms and chooses to spend one, wild night in their arms.
When their night is interrupted by a vicious attack, she soon learns the men are more than they seem. They drag her into their dangerous world under the guise of protection, although they do not completely trust her—she's marked by the enemy.
Running for their lives, they're forced into close confines. Will Kadence succumb to both men—or will she lose them along the way?
---
---
More from this collection