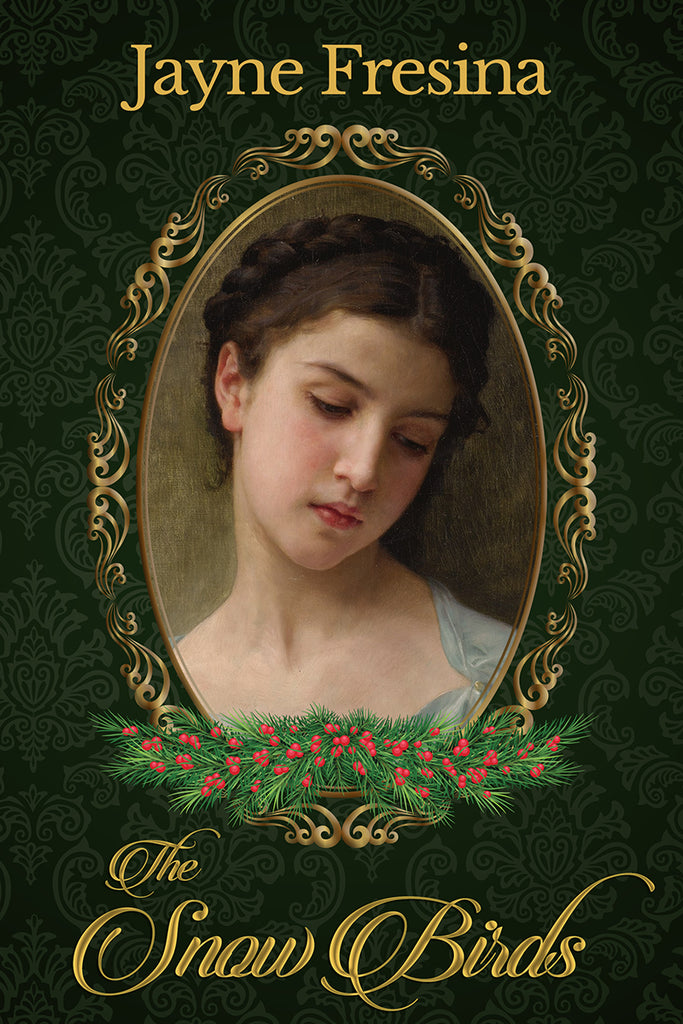 The Snow Birds by Jayne Fresina
English Edition
It is Christmas 1892, and the toffee hammer of sweet destiny is about to fall upon the most unlikely hero and heroine who ever graced a love story.

* * *
Tuppence Sparrow works in her father's confectionery shop, where everything has stayed much the same for half a century; where creaky floors and tilting shelves are all part of its whimsical charm. Like the shop, Miss Sparrow has some wonky traits, but she holds her tongue, minds her own business, seldom smiles, and certainly never encourages the attentions of scandalous men. At least, not in this lifetime.

But to help her days go by, Tuppence imagines herself into other lives, and into a world where she is bold, brave and reckless. A world far from the sleepy village of Hunsford Green, and a universe away from the very proper man she is one day expected to marry.

Trouble is, she can no longer be sure which of her nine lives is the real one, and if she doesn't stop day-dreaming she just might lose them all.

* * *


Unlike Miss Sparrow, the man with whom she is about to collide, has lived only one life, and he's flown through it by the seat of his breeches. When he's wearing any.

The scandal papers are full of his exploits: from a naked swim in the Serpentine after a lost wager, to airing his buttocks before an outraged countess, who called him an "uncouth American upstart". He is a man at whom a notorious fille de joie once threw her stockings, forcing him to win a boxing match with the dainty, silk-trimmed articles still draped over his head.

Calamity and chaos have stalked our dubious hero for thirty-two years, although, as he would be the first to admit, his antics have often "seemed like a good idea at the time." Now he's trying very hard to fix his wrongs; to set himself upright at last and settle down. Unfortunately, well-behaved females rarely interest Hazard Deverell, and as much as he believes in fate, his own has not been very kind to him.

But a strange encounter has unleashed his sweet tooth, and convinced him that a woman with the face of a disappointed gravestone angel will be his saving grace. 

If only he can persuade her likewise.

It's thirteen days to Christmas-- unlucky for some, but he prefers odd numbers.

And peculiar women.
---
---
More from this collection