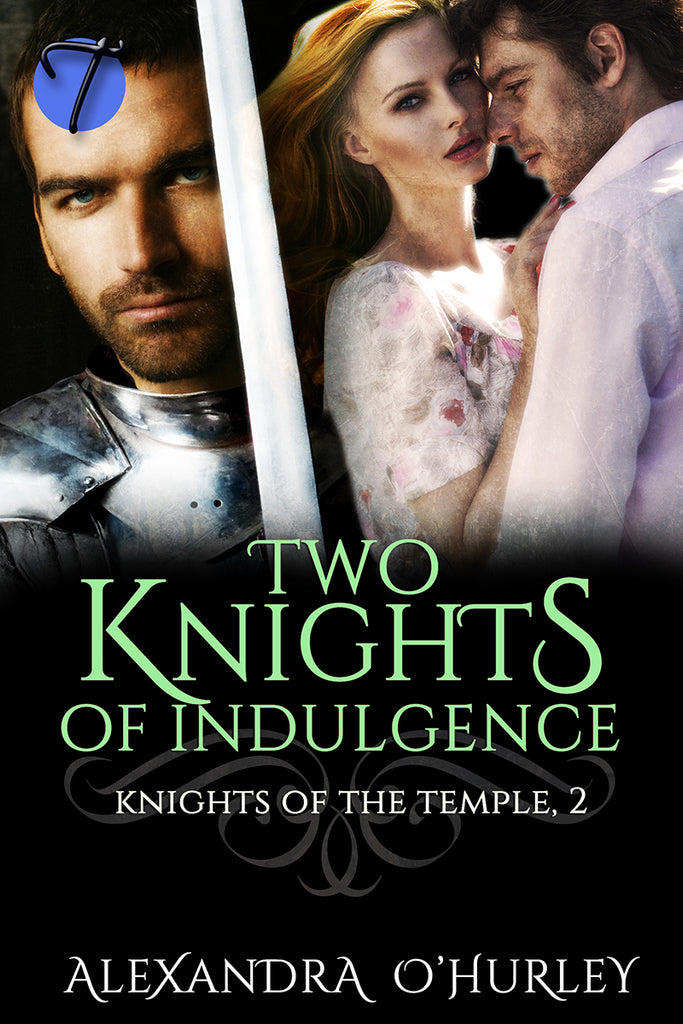 Two Knights of Indulgence (Knights of the Temple, 2) by Alexandra O'Hurley
English Edition
A war has been waged on Earth for millennia, good and evil fight for the very souls existing there. The Illuminati spread chaos, assisting in evil's cause, profiting from the death and destruction. Gaia chooses not to stand idly by, so she saves a handful of Templar Knights to be her protectors, to help keep the balance level. 
Matthias and Nicolas are hardened warriors on a mission to bring down their foe when specially engineered bullets stop them in their tracks. They're left for dead and brought to the ER, where their special regeneration causes an eyebrow to lift.
Britt has always had a special power she's hidden from the world. She's been imbued with a talent for healing others. When two hulking men come into her ER with gunshot wounds, she finds their wounds perplexing, but she's thrown for a loop when touching them makes her gift go haywire.
Also includes the free short story One Knight's Bargain
---
---
More from this collection