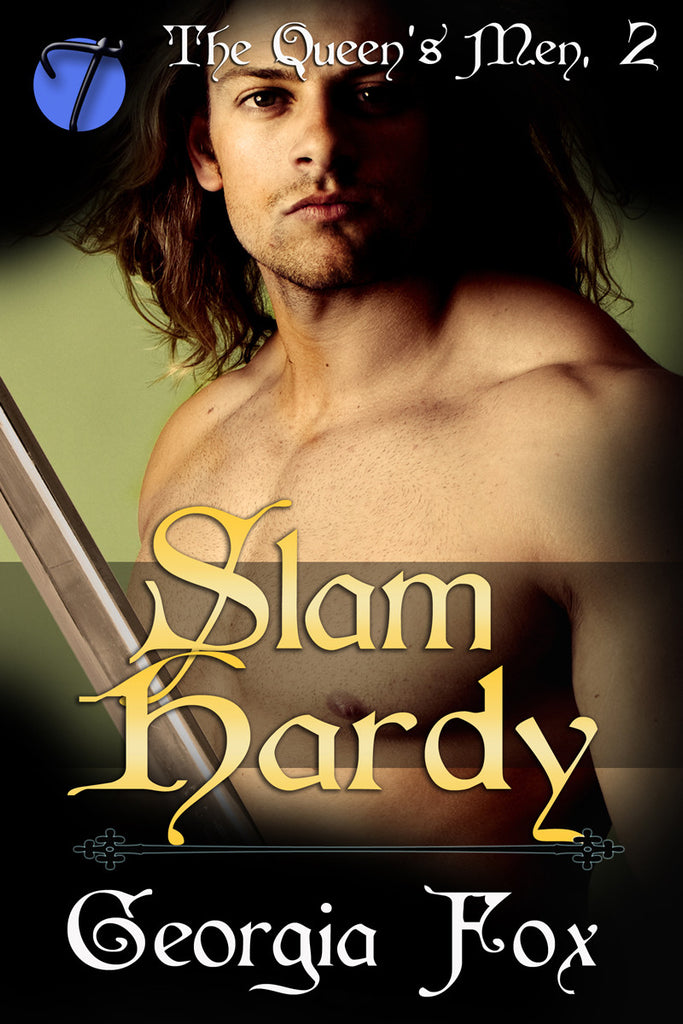 Slam Hardy (The Queen's Men, 2) by Georgia Fox
English Edition
Slam Hardy is a mercenary warrior who doesn't believe in staying long in one place. Ruled by nobody, he lives his life exactly as he wants, with no responsibilities and nothing to pin him down.

Lady Apollonia D'Arbanville doesn't believe in love or in trusting a man. She is a rebellious woman who can take care of herself and, as far as she's concerned, Master Hardy is nothing but an "arrogant bastard" and a general pain in the behind.

Fortunately, these two opposites have one thing in common. They both believe in scratching a lusty itch. As long as a brief affair with the enemy doesn't distract them from their duties, why shouldn't they indulge? And it just so happens that a royal command and a friend's plea for help have given them both an excuse to set their verbal sparring aside. For one night, at least.
---
---
More from this collection