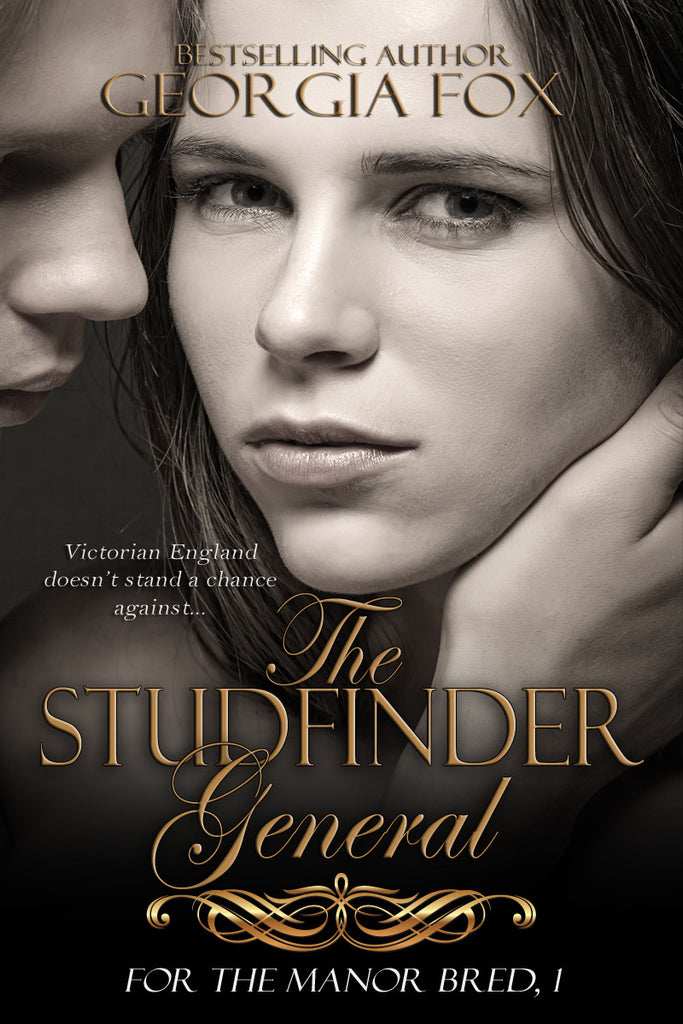 The Studfinder General (For the Manor Bred, 1) by Georgia Fox
English Edition
Lady Rowena Collingwood and her sisters have just lost their father and, thanks to the rule of primogeniture, are about to lose their home likewise.

But Rowena refuses to sit on her bustle waiting for a "hero" to save her. A determined spinster at twenty two, plain, willful and slightly eccentric, she has a plan to make her own fortune. The world of Victorian England might be heavily weighted in favor of the male sex, but Rowena found a way to use those antiquated inheritance laws to her advantage.

Aristocratic families often find themselves in trouble without sons to inherit their estates. Sometimes the marriages of gouty old men to virginal young brides don't make fruitful matches. And sometimes the wives of Dukes and Knights decide to take matters into their own hands. With a little help from Rowena, the Studfinder General.

Her secret life, however, is about to be threatened by a man from her past. The one man who could undo, not just her very private business scheme, but also her corsets. With a will just as stubborn as her own, the Earl of Landisdowne means to bind her up in a plan for revenge. He hasn't forgotten the time she kneed him in the family jewels.

Neither has she.
---
---
More from this collection