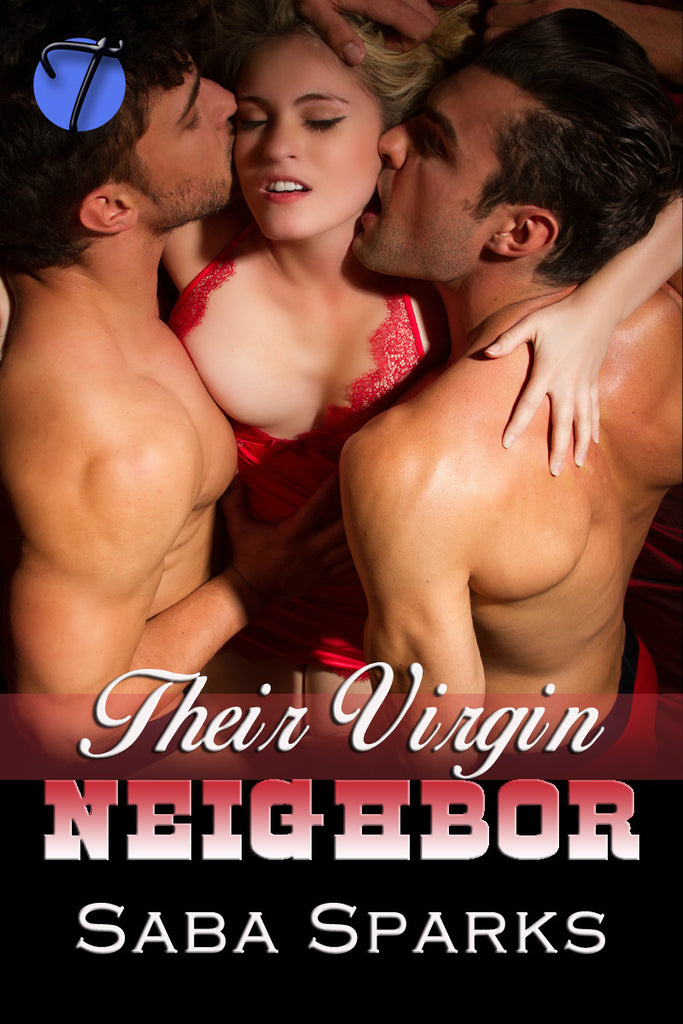 Their Virgin Neighbor by Saba Sparks
English Edition
When Anna Reynolds moves into the small cottage on their land, best friends Lee Cole and Jack Sheldon are instantly smitten. Not only is Anna both beautiful and painfully cute, but there is something about her that both men are drawn to. They invite her over to dinner in the hopes of getting to know her better, and what they learn that night is enough to make both men ache.

Anna has spent most of her life in the hustle and bustle of the city looking after her late grandmother. She has moved to the country for the winter not only to heal her bruised heart, but to decide what to do with the rest of her life.

Lee and Jack are willing to not only heal Anna, but to help her move on. But is she too innocent for what they have in mind, or will their virgin neighbor surprise them both?
---
---
More from this collection