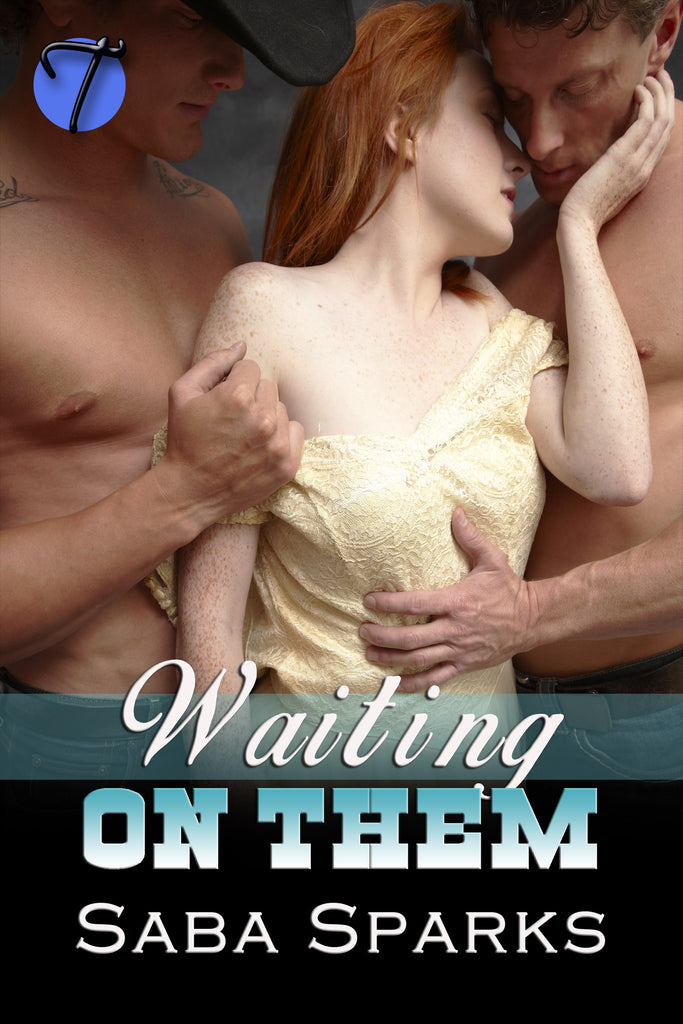 Waiting on Them by Saba Sparks
English Edition
Kale Dawson and Marc Peters have known each other since they were kids. They've grown up together, worked together... nothing has ever come between them.

Until now.

Jolie Green is the down on her luck waitress who has stirred the town of Little Point into a spin. Single men are plentiful in Little Point and they all have their eye on Jolie, including Kale and Marc.

Only Jolie finds herself kinda smitten with both men, she can't choose between them...and maybe she won't have to....
---
---
More from this collection